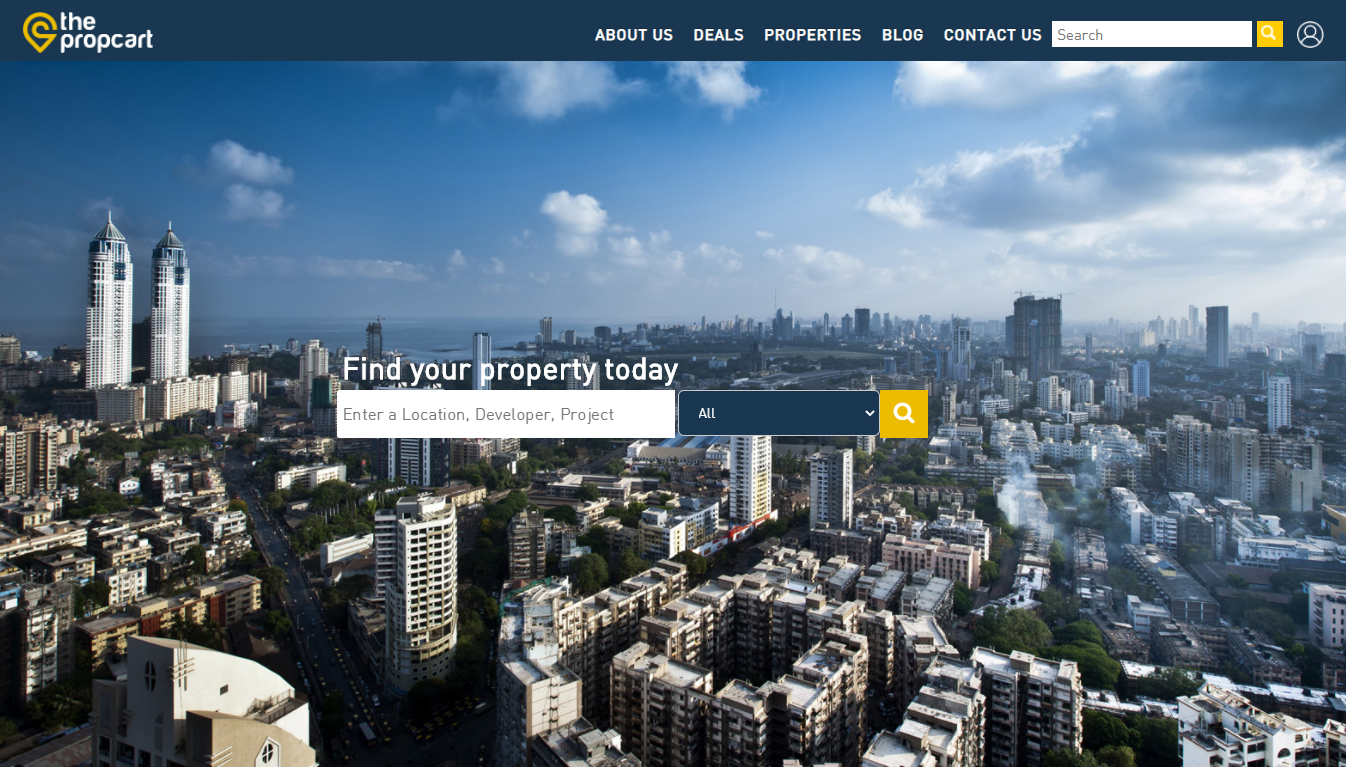 The Propcart - No.1 Real Estate Consultant
A Real state blog/offer website for Thepropcart. Designed a custom, sleek layout, taking Thepropcart's Brand Book into account. Technologies used HTML, CSS, Bootstrap, jQuery, and MySQL.
A Mumbai based real state consultant company, Thepropcart web designed is given by the client and further development is done by us. We deliver 100% of us in this project and satisfy the client as per their expectation.
Also implemented Compare listed Properties -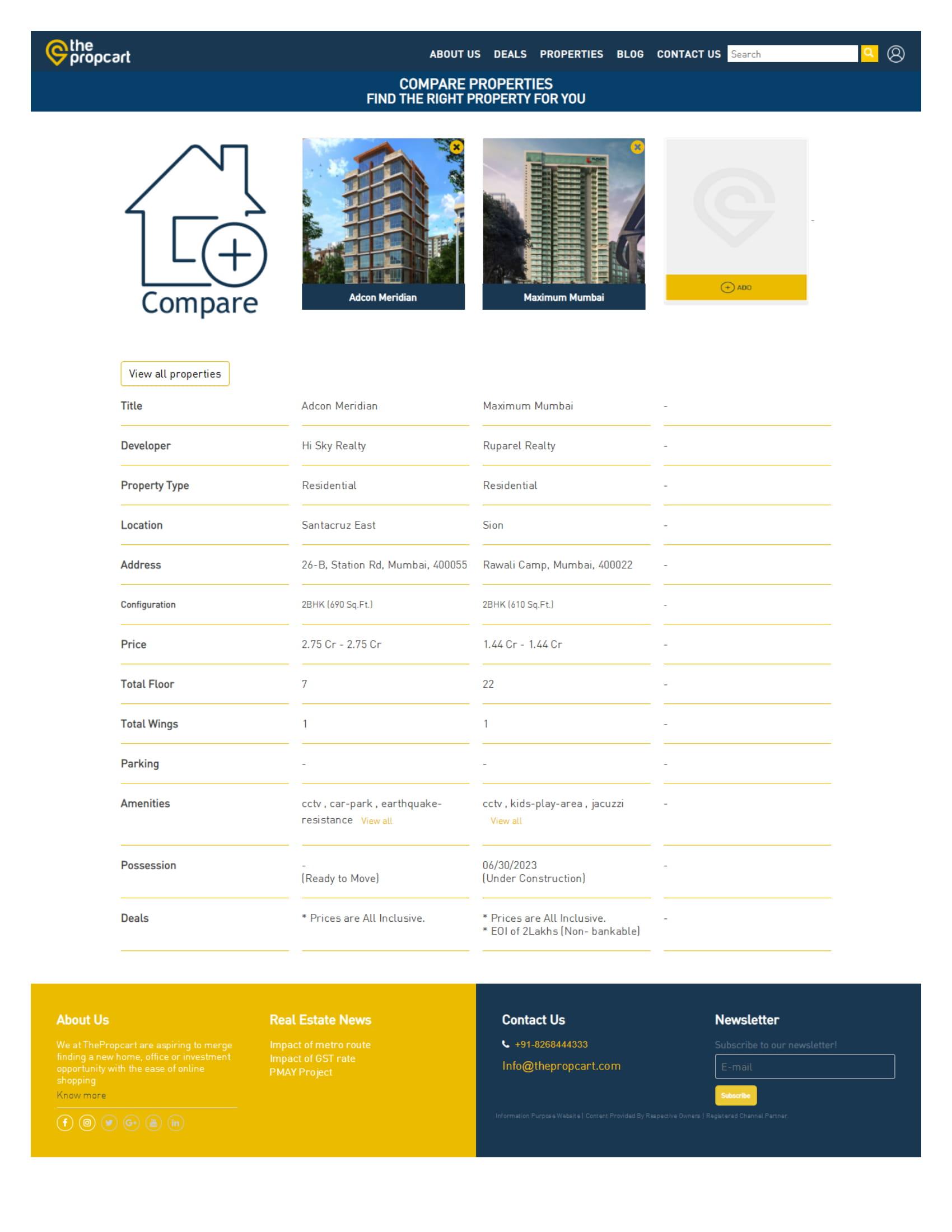 It was a great opportunity for me to develop this project as I boost my experience and portfolio.