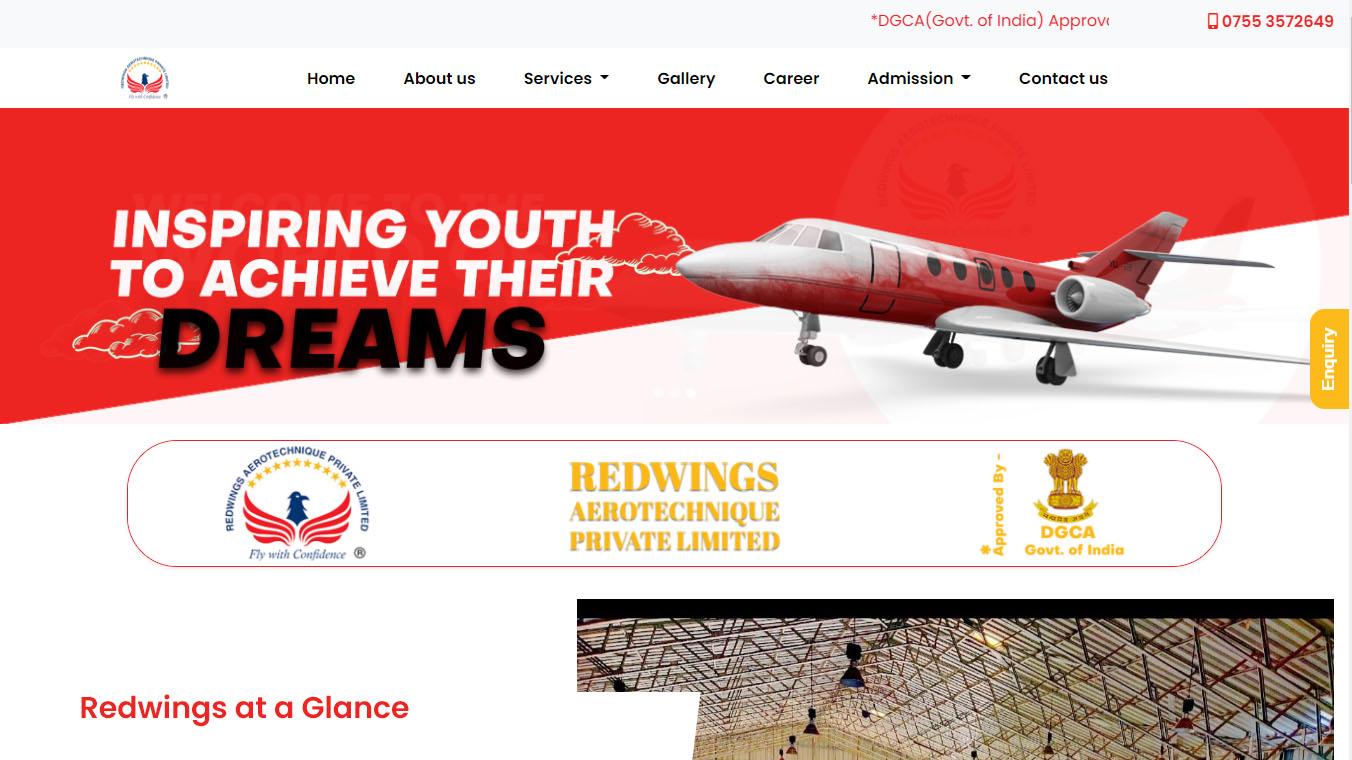 Redwings Group - Aviation Organization
Redwings group is a Popular, advanced organization in India approved by the Govt of India. Best organization of Aircraft Engineering offering a degree in AME and Pilot.
A fully functioning dynamic website developed on laravel framework, have an Admin panel through which the website's content can edit and managed.
Having faith in supernatural divine power, our intention is to connect devotees to Pilgrimage tour through our "मिशन राम धाम यात्रा" under NSOP (Non-Scheduled Operator Permit). We are a group of Aviation enthusiast & passionate people with is for all people to work together to perform something different which is required to develop an easy & hassle-free system globally.
REDWINGS GROUP HOMEPAGE - redwingsgroup.org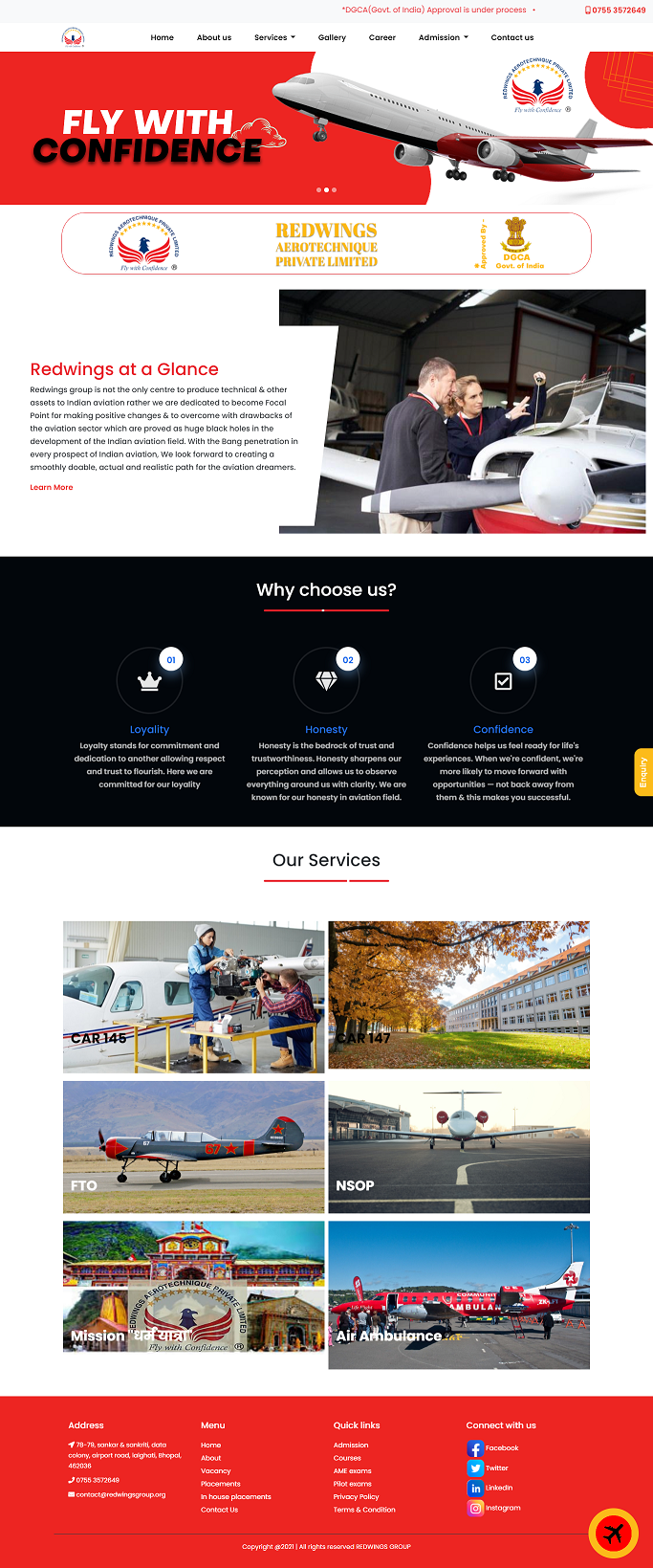 About Redwings Group
Redwings group is not the only centre to produce technical & other assets to Indian aviation rather we are dedicated to become Focal Point for making positive changes & to overcome with drawbacks of the aviation sector which are proved as huge black holes in the development of the Indian aviation field.
With the Bang penetration in every prospect of Indian aviation, We look forward to creating a smoothly doable, actual and realistic path for the aviation dreamers.
We also provide the most efficient, durable and fastest engineering solution for Aircraft operated in India, In addition to that, we are the reliable, cheapest and best supplier of spares parts in collaboration with SPM sales & solutions, U.S.A.
M/s Redwings Aerotechnique Pvt Ltd welcomes all the Indian operators & Citizen of India to purchase the aircraft without hesitating about the difficulty and costly maintenance.
We take care of your flying machine and you just "Fly with Confidence"
Do you want to start your business or startup? Want me to help you?