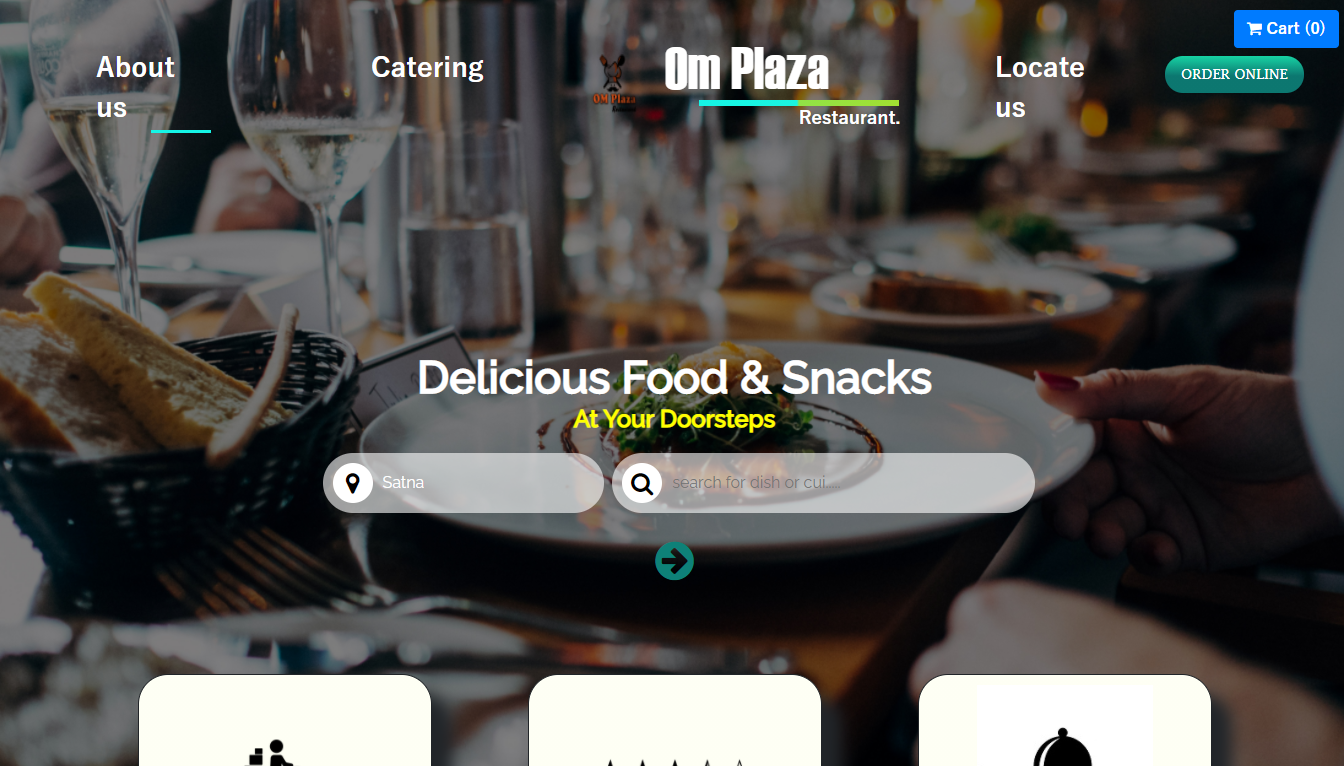 Omplaza Restaurant - Food and Snacks
OmPlaza, a multi-cuisine restaurant in satna, begun on January 29, 2006, when Mr. Mahesh janwani and Mr. Vivek janwani together planted a promising idea of providing the public of satna the taste of their own culture.
om plaza catering services has been running for over a decade and has the most dedicated, well trained and professional team.We offer personalised services like no other with the most elaborate menus to choose from at the best prices. Our services are available for marriages, birthdays, workshops and also for corporate events like product launches, family fun days and conferences. Event management including selection of venue, tenting, decoration, gift packing, invitations and entertainment are also provided by us.
A satna based restaurant that provides a wide variety of dishes in different categories. The design is given by the client all we do is to implement that design.
Technologies used HTML, CSS, Bootstrap, jQuery, and MySQL.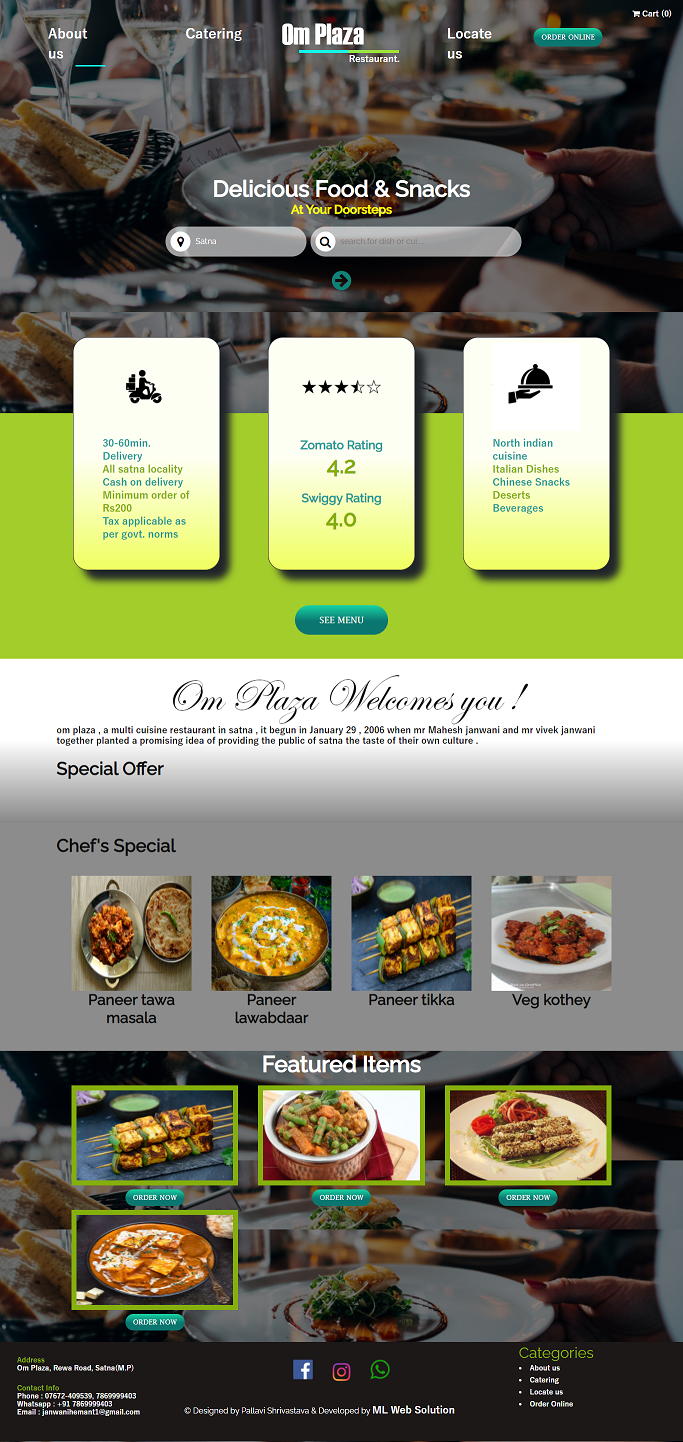 have a project in mind? want me to work with you? Feel free to contact me